For an active or cocooning winter, the Granges de Bigose remain open even in winter to give you an unforgettable experience.
Access :
The roads of Lozère are very well plowed every day in winter (snow tyres are however strongly advised).
Nordic Wellness Area :
A sauna and a "Storvatt" Nordic bath await you outside when you return from your walks for a unique experience between: wood, fire, water and air!
Both in the garden make up a Wellness Area in a private space out of sight and surrounded by nature.
The Størvatt Nordic bath has its origins in Norway. This bath is heated by a wood pellet boiler.
Its 38°C water relaxes you after a day of sport or relaxation. The ideal is to go and roll in the snow or under the cold water of our fountain between two baths, a guaranteed relaxing effect!
The originality of the Sauna ? Its round shape reminds you of a wine barrel, but above all the window that offers you a view of the countryside. Built in Red Cedar, you will enjoy its sweet smell while you relax.
The complex is set outdoors on a partly covered wooden terrace.
The Nordic Wellness Area is open from October 1st to May 31st, and is accessible from 3.30 pm to 7 pm. BY RESERVATION ONLY (it takes more than 2 hours to warm up!)
RATE : from 8 € / pers for 1 hour
Possibility to rent : bathrobe 6.50 € and towels 4 €.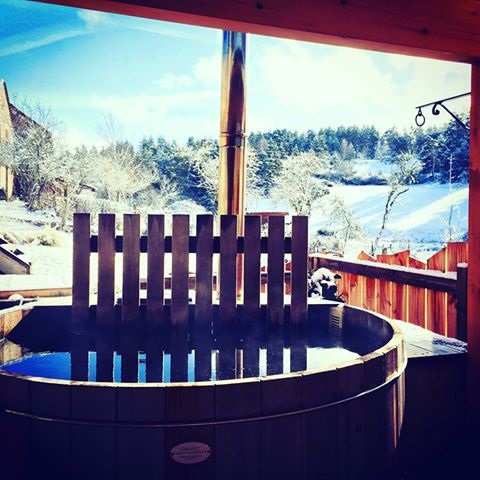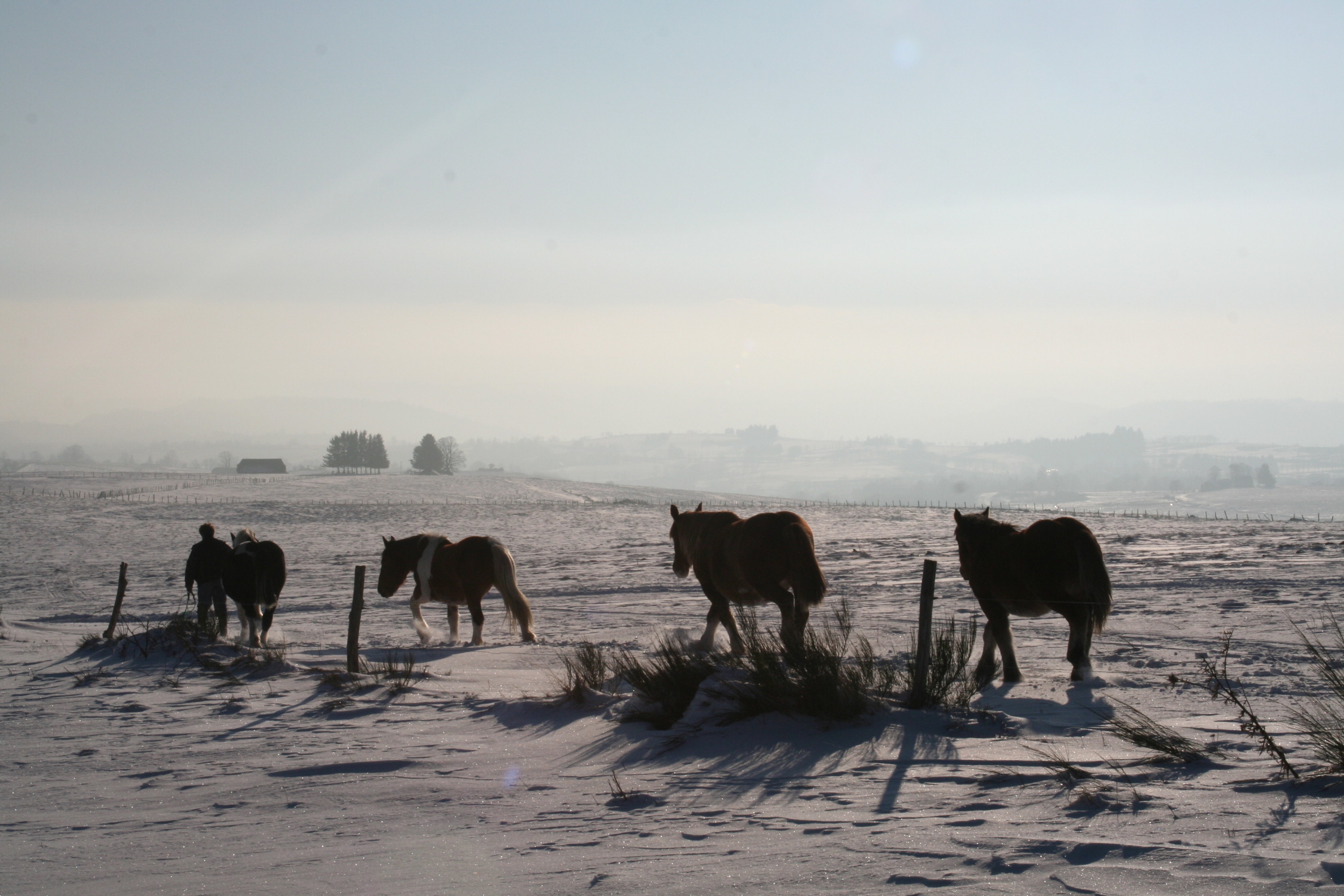 Ski and leisure activities at altitude :
Come and recharge your batteries and take a breath of fresh air in Lozere. !
Fitness and massage at the thermal resorts of La Chaldette or Caleden (30min away)
The discovery of the Monts d'Aubrac and the Margeride
Trekking in Nordic skiing or in snowshoes and gliding pleasures at
the Baraque des Bouviers (25min away | website)
Nasbinals – Le Fer à cheval (30 min away | website)
Brameloup (30 min away | website)
Discovery of the Bison Park by sleigh (20 min away | website) and the Wolf Park under the snow (30min away | website)
Dog sleds and snowshoes with dogs at the Pleine Nature des Bouviers resort (30 min away). | chiens-traineaux-massifcentral.com)
Loan of equipment: snowshoes, sticks and sledges